Rev. Deb O'Rah Mitchell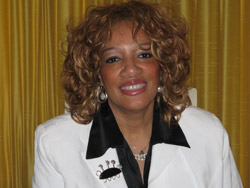 The path to Christ Center Ministries has been paved with signs and wonders for Rev. Mitchell. God speaks and Deb O' Rah acts. Deborah Mitchell was born again in 1989. She heard God speak audibly saying "How can you know me if you don't know my word." Deb O'Rah was off and running from hearing this word from God. She was baptized in 1991, and felt the earth shake "literally". Hundreds of people were born again as a result of Deb O' Rah hearing from God and speaking to others with love, sincerity and conviction. God spoke to Deb O' Rah and told her "you are my heart, minister love to my people". Deb O' Rah began attending The Serenity School of Ministry in Detroit Michigan and was ordained on August 17, 1997. God spoke to Rev. Mitchell again and told her to change her name as a symbol that he was taking something very ordinary and changing it into something that was extraordinary. Rev. Mitchell legally changed her first name to Deb O' Rah in June of 2001 and God said for those people who pronounced this name correctly, there would be a blessing. After serving faithfully as Administrative Director, Media Director, Co-Host of the Beacon of Light Radio and Television Prophetic Ministry, Teacher and Praise & Worship leader at Serenity Ministries for 17 years, God said he was ordaining new beginnings, and sent Rev. Mitchell to London England to begin the launch of Christ Center Ministries. The best is yet to come for the people God has chosen to witness this explosion of God's power and fire on the earth. God is confirming the words he has spoken, and is speaking, to a people that need to attend to the words of God; for they are life to those who find them. (Prov. 4:20-22)
Rev. Mitchell is Co-founder of Christ Center Ministries and is known for being an accurate Prophet with a keen spirit of discernment as well as having had many open visions from God. Rev. Mitchell says "I was born to tell the world through my many supernatural experiences with God, that Jesus Is Alive." Check our Bookstore for purchase of two published Books, My God Is Alive and When Love Overcomes desire.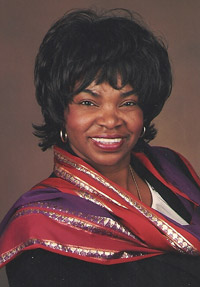 Lena Baker rededicated her life to Christ and was baptized and filled with the Holy Ghost in 1989. Lena attended Serenity School of Ministry in Detroit Michigan, where she studied biblical principles and the foundational doctrines of the Lord Jesus Christ. She also was a faithful member of the Serenity Center Ministry team for 17 years, where she led the youth ministry in God inspired dramas, songs, and dance.
Minister Lena's strong faith in God has been the nucleus of her spiritual walk, which also has rooted and grounded her in a profound relationship with the Lord. Trusting in God whole heartedly to bring her through life's trials and tribulations, then to witness His supernatural power be performed in those situations, has catapulted Lena's growth in the knowledge of God and in his word. Lena believes that being obedient to God's principle's are the gateway to revelation knowledge and wisdom in GOD's word.
Minister Baker is a co-founder of Christ Center Ministries and has been ordained by God to work in His Kingdom. Lena has ministered at women and men's shelters and is well known for her loving spirit and generosity . Minister Lena's objective in the Kingdom is to teach God's pure word so that it reaches the spirit and soul of a person, with signs and wonders following and introduce them to a one-on-one relationship with God.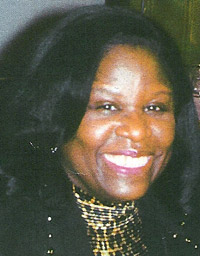 Betty Payton was born again at the age of 12, but did not come into a personal relationship until 1990. This relationship was forged in many trials and tribulations. These trials caused Minister Payton to seek the Lord diligently and ignited a desire in her to be filled with the Holy Spirit. This led to much prayer and fasting which revealed a gift of intercession and prophecy.
Minister Payton boldly proclaims the gospel of Jesus Christ and loves telling everyone about the power of God and that Jesus Is Lord. Minister Payton demonstrates her love of God by her passion for people. Minister Payton boldly assures those she intercedes for that "something is about to happen!" Betty attended the Serenity School of Ministry in Detroit Michigan and was a faithful member of the ministry team for 17 years. Minister Payton was in charge of the Usher Board and led the prayer Ministry. Minister Payton is an anointed and knowledgeable teacher of the gospel and teaches weekly Bible study classes.
Minister Payton is a co-founder of Christ Center Ministries and has been ordained by God to pray, train and encourage the saints of God in this last day. Minister Payton proclaims "I live by faith", and as a result signs and wonders are commonplace in her ministry.
Minister Payton is preparing in the long term to open her 24 hour prayer center. The prayer center will pray for healling and deliverance. There will also be 24 hour praise and worship.